The battle ends, but the war carries on 'American Sniper': movie review
Hang on for a minute...we're trying to find some more stories you might like.
Chris Kyle never folded in the face of battle. Likewise, this heartwarming yet devastating representation of his life shook audiences across the nation. With a combination of everything a viewer can want out of a film, "American Sniper" has the ability to make an audience feel exactly how the actor is portraying the character, and that's something that doesn't come by very often. It is beautifully directed and showcases genuine military concepts, which something that has not been shared with the public, until now. Although some may have wanted Chris Kyle to be portrayed as a hero, maybe that's not how he wanted to be perceived. According to his autobiography of the same name, it's possible he was not the man the directors made out his character to be.
Consider his own thoughts: "Did it bother you killing so many people in Iraq? I tell them, No. And I mean it. The first time you shoot someone, you get a little nervous. You think, can I really shoot this guy? Is it really okay? But after you kill your enemy, you see it's okay. You say, Great. You do it again. And again. You do it so the enemy won't kill you or your countrymen. You do it until there's no one left for you to kill. That's what war is," said Kyle.
Regardless of the authenticity of the portrayal of Kyle in the film, it has the ability to make a emotional connection with many Americans. It shines a light on the mental and physical stress these soldiers endure. More so, the film continuously captures the connection they share with not just each other but also the war they are fighting. Cooper captivates audiences with an intimate and emotional portrayal of Kyle, yet manages to keep people on their toes with all of the suspense and action it possesses within its story line.
About the Contributors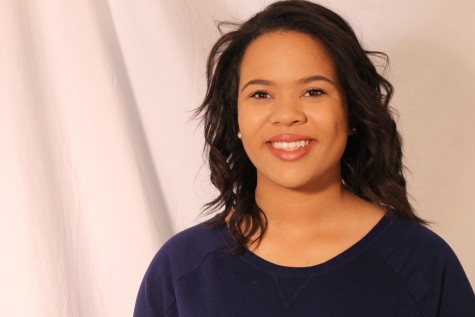 Hannah Kightlinger, Photo Editor
Hannah is a senior and is the Photo Editor on staff. In her free time she likes to sleep, eat, participate in track and field, and dance.