Frenzied changes to the education system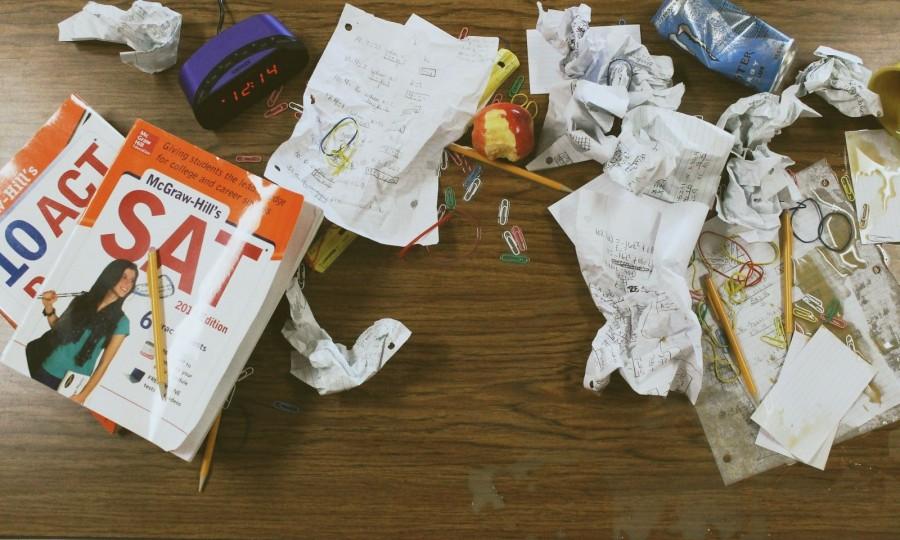 This girl is no cliché. She is real. Her name is Taylor Machette and she wants to go to Harvard University. She may get there if stress doesn't kill her first. Her mother wakes her up just hours after she has gone to bed. She begins to go through her average routine of getting ready and trudges to school where her three AP classes await for her. She makes it through another stressful school day with another four hours of homework plopped on her.
She attends one of her various after school meetings for the half dozen student-led groups she is in and heads home for a good two-hour workout to help prepare her for track States meet.
After her run, she grabs books and note cards and climbs into her ice bath and studies. Finishing up the last problems on her AP Calculus homework, she checks the time to see if she has enough time to squeeze in for studying for the ACT.
Preparing for both the ACT and SAT through intensive studying with teachers from every subject covered on both tests, junior Taylor Machette studies for the highest scores possible.
The abrupt change to the SAT test took the staff and students of Stockbridge High School by surprise.
"We have been preparing for the ACT test, and it catches us off guard all of a sudden now that we have to take a test that we are not prepared for," said sophomore Crystal Gallup.
Although this is such a huge shift in the education system, schools had minimal to no say for deciding what would be more beneficial to Michigan's students.
"It is frustrating that the test got switched with so little input from educational professionals," said principal Richard Cook.
"
It is frustrating that the test got switched with so little input from educational professionals,"
— Richard Cook
Colleges are having to make adjustments as well to this new test.
Central Michigan University's assistant admissions director Krista Zeig said, "A lot of colleges aren't familiar with the SAT and how to properly assess it. We will evaluate the scores the same, but if you take both the SAT and ACT we will accept the highest score, so it would be beneficial to take both tests."
The contract for the ACT test was up and the Michigan Department of Education (MDE) evaluated various bids. The College Board won the three year bid contract, according to the press release by the MDE. The SAT test is a college admission test that analyzes what students know and determines
if they can implement gained knowledge was proposed by the College Board.
"The College Board's SAT test is respected and used around the country and Michigan high schools work with them now through their Advanced Placement program that helps students earn college credits while in high school," said state Superintendent Mike Flanagan.
The College Board proposed a three year contract bid that was $15.4 million less than the next bidder, the ACT, and will provide all schools with test prep materials and training for staff.
The redesigned SAT for 2016 will parallel the content to the education standards of the Common Core standards that Michigan has adopted.
"Our curriculum will shift to an SAT focus rather than an ACT focus, said Cook. "They are both driven by the Common Core and both are attempting to assess Michigan education standards which are Common
Core based."
Cook plans to continue to offer practice opportunities for the SAT like he did for the ACT. Machette will stick to her study plan.
"I am confident in my skills and excited for my future," said Machette.
About the Contributor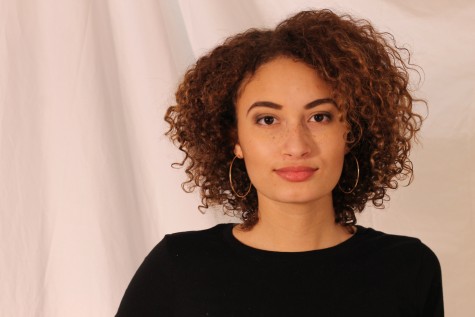 Brianna Gomez, Editor-in-Chief
Brianna is in the 12th grade and is an Editor-in-Chief on the Uncaged staff. She is an activist and when she's not in the news room she likes to sing,...