Kicking up dirt
Groundbreaking ceremony kicks off high school remodel
Retro-style fluorescent lockers line the halls, a library full of dusty, untouched desktop computers and science classes lacking space for lab tables to conduct experiments: These are just a few of the problems that funding from the bond is going to improve, and the October 8 groundbreaking ceremony kicked the whole remodeling process into gear.
"We are going to start on this, and hopefully by the spring, we can start on the selective remodeling of the building," superintendent Karl Heidrich said.
The remodeling includes additions to both the interior and exterior of the building.
Improvements to look forward to on the inside of the school are a 21st-century media center and a career tech area that will be open to all classes and will include a recording studio. Construction will also begin on a manufacturing lab and open floor areas for robotics classes to test their creations, a junior/senior hallway, new lockers and bathrooms, science labs, an additional gymnasium.
"It's fun to watch everything be built from the ground up," Stantec architect and designer of the high school remodel, John Davids said. "Especially for the kids who were involved in the design process, because they get to see a reflection of their ideas being built into the school."
A new student parking lot located at the front of the building and secured entrances are just a few more of the many updates that will be occurring throughout the school year.
"The only con to the remodel is it will be a little noisy and messy for a while," Davids said. "But the pros outweigh the cons."
Leave a Comment
About the Contributors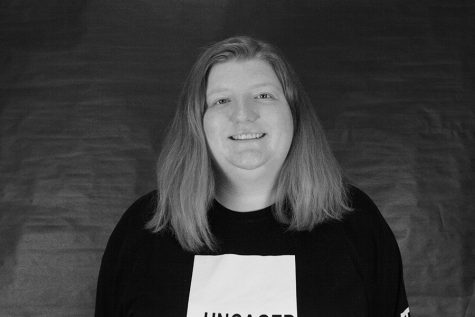 Emma Lockhart, Editor-in-Chief
I received an invitation to join the newspaper in my ninth grade year around scheduling time. This opportunity led to an experience I never even thought...