Student athletes keep their 'Heads Up'
"It's better to miss one game than the whole season."
This quote is plastered on almost every Heads Up concussion awareness poster and fact sheet. Directed at student athletes, parents, coaches, athletic trainers, teachers, counselors, school nurses and healthcare providers, the Heads Up initiative pushes the importance of concussion awareness and prevention.
Concussions have affected 11 student athletes at Stockbridge High School this school year, leaving them to sit out of their sport for an unsure number of weeks while they heal.
According to the Centers for Disease Control and Prevention, the estimated number of sports and recreation related concussion visits to the hospital increased 62 percent between 2001 and 2009. The CDC last reported that the sports with the greatest estimated number of concussion related hospital visits were football, basketball and soccer.
"It was in my basketball game," junior guard Kaylee Hall said. "I went up for a rebound and came down and collided with another girl's head, and then I ended up getting stitches. I didn't realize it at first, and then I fell to the ground, and then I saw all this blood."
Once a child has had a concussions, according to the CDC; they are at an increased risk for a repeat concussion. This happens when they do strenuous activities before they are fully healed, which means an even longer healing time. Those who experience a repeat concussion have a higher risk of suffering a more severe brain injury in the future and have a higher chance to develop a mental illness, such as depression or dementia.
"It's not about the actual concussion," certified athletic trainer Val Towery, who is in charge of the health of all student athletes here at SHS, said. "It's about recovering and making sure you take the time to recover. The reason that we're having so many brain injuries that are long lasting, I believe, is because we are putting people back too quickly to their athletics, before their brains are really, truly healed."
Although they are injured, student athletes tend to want to practice and play with their teams.
"I sat out until I got cleared. It was so torturing." Hall said. "I was out from practice for maybe two weeks, a week and a half."
However, some that get a concussion are not able to get back to their sport within a few weeks.
"I had it for about eight weeks," junior Austin Forbes said. "I missed my entire season of junior year football, basically."
Leave a Comment
About the Contributors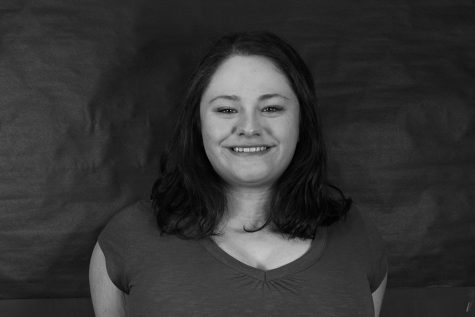 Cheyenne Strong, Social Media Editor
On the Uncaged staff I am the Social Media Editor. I'm in the 12th grade, and I was encouraged to join the Uncaged staff last year. As the Social Media...