FIRST Robotics ends its season on a high bar
March brings competition season for the Stockbridge FIRST Robotics team, Panther Powered. They spend the first three months of the new year designing and fabricating a robot for the season. This year, Panther Powered was given the challenge to climb up a set of monkey bars, called the Hangar (figure 1), while staying within a certain height limit. They also had to shoot large dodgeball-like cargo into a central scoring hub (figure 2). They competed in two district events: the Lansing District at Mason High School and the Jackson District at Spring Arbor University. The team did not make it past qualification matches at the Lansing District on March 25 and 26. They competed in 12 matches overall and ended the competition ranked 26th out of 36 teams. They had a record of 4-8-0. 
For many members of the team, this was their first in-person competition. "It was so much fun being at my first real competition. It was so nice meeting new people from different teams, and I felt a lot more bonded with my own team too," said Coco Cesarz, 10.
During spring break, the team met every day in Mr. Snider's room. They worked diligently to improve their robot, Mantis.
For the two senior members, the Jackson District was their final competition before graduation. "Knowing the Jackson Competition could've been our last, I tried to perform as best as I could, so we could make it to the State Championship. I wanted to be able to compete for as long as I could," said Aidan Howard, 12.
The Jackson District, which took place on April 8 and 9, was the true test of their hard work. They, once again, competed in 12 qualifying matches with a much-improved record of 5-5-2. Panther Powered was picked to be a member of the 3rd seed alliance in the playoffs. They made it to the semi-finals, where they were eliminated after a tough battle in the tiebreaker match.
The competition season may have concluded for Panther Powered, but they will still be meeting in the spring. They will also be hosting their robot at A Day in the Village for anyone in the community interested in learning more about the program. Mantis will be available for anyone who wants to take their turn driving the robot in a simulated competition match. They invite everyone out to their booth to learn more about the FIRST community. If anyone is interested in joining for the 2022-2023 season, feel free to contact Mr. Lucas Snider ([email protected] or drop by room #) for more information.
Leave a Comment
About the Writer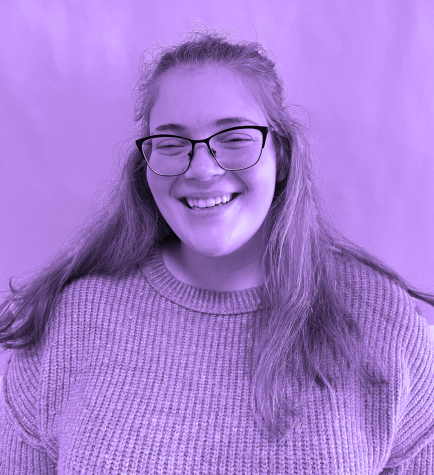 GRACE DREIER, Business Manager
Hello! I am a leader of many after school activities such as: squad leader in SHS Marching/Concert Band, captain of the FIRST Robotics team, and Varsity...