Minors tried in adult court
On November 30, 2021, Ethan Crumbley, a 15-year-old Oxford High School student is suspected of shooting and killing four of his fellow classmates. He is being charged as an adult with terrorism, assault with the intent to murder and murder. Crumbley pleaded not guilty.
"I think [minors] should be charged depending on the severity of the crime. As an example, which just recently happened, the Oxford [shooting]. He's being charged as an adult even though he's only 15," senior Kara Brown said.
In August of 2020, 17-year-old Kyle Rittenhouse killed two people and wounded one more in Kenosha, Wisconsin. He was tried as an adult and recently declared not guilty by a jury. 
Approximately 4,500 adolescents are put in adult jails every day in America. Out of the 50 states, 13 of them allow minors to be tried as adults in the court of law. Michigan is one of these states. 
In the United States, children are not considered legal adults until the age of 18. So why are teens being charged as adults in court at the age of 14? 
According to the Davis Law Group, in Michigan, only minors over the age of 14 can be tried as adults, but in some cases, there have been children as young as 11 years old being tried in court as an adult if the offense is serious enough. 
Though Crumbley and Rittenhouse were both under 18 when they committed their crimes, both were suspected of committing serious crimes. When a minor commits an egregious crime, most likely, they will automatically be tried in the adult criminal court system. These crimes include attempted murder, first degree murder, assault, arson and others. 
When it comes to less serious crimes, there are more factors to take into account when deciding how to charge a minor. One of the main ones is whether or not the suspected criminal is engaging in things considered to be high risk activities or if they are participating in normal after school activities. 
"[It is a] matter of whether or not they have these risk factors that we call criminogenic risk factors," Ingham county probate judge Richard Garcia said. "These risk factors are such things as are you connected well to your school day?" 
The court looks at the student's school life, home life and mental health. This review is done to see if the incident was merely a mistake or if it is something that could reoccur. 
If the court feels that the person who committed the crime could be rehabilitated, they will focus mostly on that; although, if that doesn't seem to be working, they will be sent to prison. 
The prosecutor in some cases, if they think it is necessary, can on the spot say they would like to try this child in the adult court. 
That would only really be passed if the crime the adolescent did was a really poor choice on the teen's life or the pain of another citizen. 
"We look at it from the standpoint of whether you're engaging in high risk behavior, because there are things in your life that influence you to make bad decisions," Garcia said. 
Leave a Comment
About the Contributors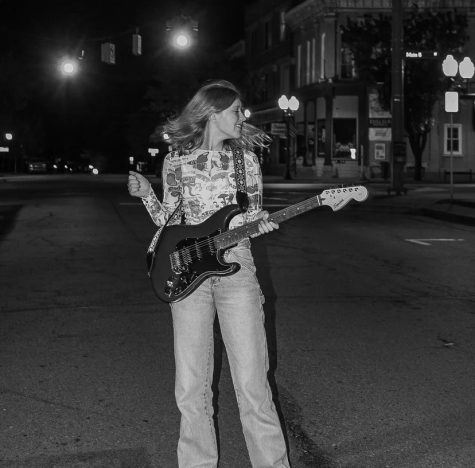 Lilly Williams, Editor In Chief
Lilly Williams is editor-in-chief of Uncaged and has been on staff since her sophomore year. She is currently a senior and plans to attend college for...