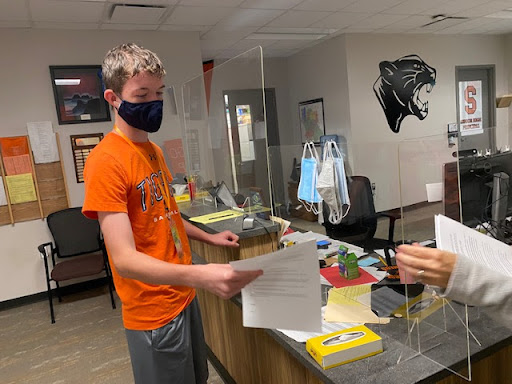 Lilly Williams
With the return of a normal school day, after-school activities like student council are coming back and being advised by long-time social studies teacher Corey Baird and English teacher Kristi Gillon, who is new to the district.
Student council is responsible for important school events like the homecoming parade in the fall and the Winterfest dance later in the year. It has been run in the past by putting students of multiple grade levels into committees and assigning a different task to each of the groups. 
The biggest problems that will go into planning these events this year will be money and working around COVID-19 guidelines. 
"I perused a couple of avenues in the last couple of days to try to figure that out a little bit but those are going to be the big issues," Baird said.
Baird says that a lot of the work that goes into student council will likely get done in the leadership class made up of juniors and seniors that he's run for several years.
In recent years, fewer Stockbridge students have shown interest in things like student council. There is no current guess for how many people will join but Baird encourages anyone who wants to get involved to do so. 
"If someone has something they should contribute, they should run for it," Baird said.